Rowan Blanchard Queer Identity Revealed: Young Actress Makes Bold Statement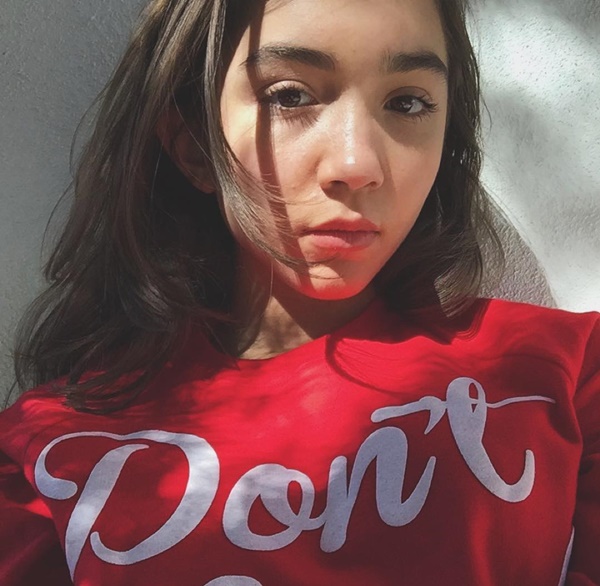 Rowan Blanchard's queer comment is being applauded by many. In a post shared on social media, 14-year-old Blanchard, known for her roles in Best Friends Whenever and Boy Meets World's reboot Girl Meets World, revealed that when it comes to her sexuality – she has decided to reject labels.
The young star explained that while she has been more into boys, she has no plans to call herself heterosexual. Blanchard said that she sees herself as just existing and happy. The teenager revealed:
"In my life – only ever liked boys. However I personally don't wanna label myself as straight, gay or whateva so I am not gonna give myself labels to stick with – just existing."
When a fan asked her if she would fall in love with a woman in the future, Blanchard confessed that she is queer and can be with both genders. She stated:
"I'm open to liking any gender in future, that is why I identify as queer."
She later returned to Twitter saying that trolls bashed her for talking about her sexuality at such a young age. She added:
"I'm being brave by sharing the information and I'm proud of myself."
Last week, Blanchard penned a very personal and emotional essay for Rookie magazine where she said she was tired of apologizing for who she is and what she feels – and spoke against sexism and racism. In the piece, she wrote:
"My codependent relationship with self-blame and self-deprecation, as a means of self-defense has held me tightly since I can remember. It has felt safer and less terrifying to silence myself to a degree, than to actually engage with people, and make them take responsibility for their own actions. I took steps to trust myself enough to know that I don't always have to say sorry for myself, including being able to be alone."
She concluded by:
"If you listen closely to the tiny voice in your head, the calm one, that is you talking. And if you turn up the volume on it and try to listen, it blocks all the other voices out."
Blanchard's queer comment comes just days after she hinted that her character in Disney's Girl Meets World, might be bisexual, and she slammed Taylor Swift and her all-female squad, who have no problem taking down other women and because they are strictly exclusive.
@phippstea yes open to liking any gender in future is why I identify as queer

— Rowan Blanchard (@rowblanchard) January 16, 2016
Category: Entertainment