Florida Condo Pool Shark Incident Goes Viral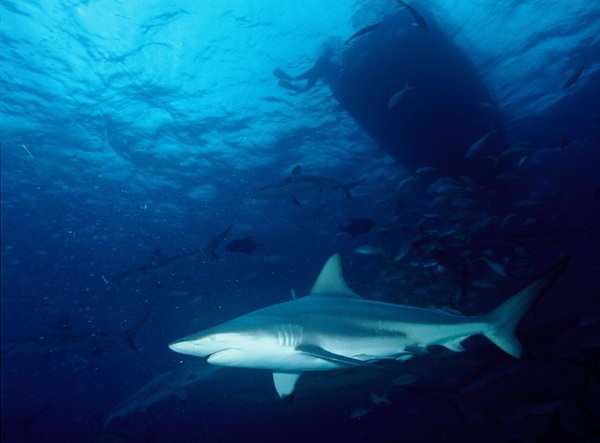 A Hypoluxo, Florida condo pool shark, is making headlines. Last week, a woman by the name of Nicole Bonk, and her husband were visiting friends living in the Hypoluxo condominium community in Florida. One evening around 11 PM, Mrs. Bonk saw two young boys carrying a large shark with hooks in its mouth to the condo's swimming pool.
The woman claimed that the pranksters dumped the shark and ran off. Bonk and her spouse dragged the 5-foot blacktip shark out of the pool and carried it into the Intracoastal Waterway. The duo released the requiem shark, but they doubt it survived the ordeal.
Bonk stated that they even tried to flush out the chlorinated pool water from the shark's system in vain. The animal lover revealed:
"We tried to revive him but he mostly likely did not live. He was barely moving after the trauma. We did our best to try to save this creature."
The Hypoluxo visitor contacted the Florida Fish and Wildlife Conservation Commission right away to report the fact that they had found a seriously injured shark in a pool – but for some unknown reason, authorities took more than 24 hours to start investigating the matter.
Bonk blasted the duo, who most likely caught the shark and dumped it in the pool to die, by saying:
"These two kids, they came back from fishing and threw this half-dead creature into the pool as a prank.They left the shark in the pool to die. I think they're terrible children because it's animal cruelty."
Authorities are hoping that someone in Hypoluxo, Florida has information on the men behind the cruel condo pool shark prank, which may have killed the poor Carcharhinidae.
Category: U.S.