Meek Mill‬ Attacks Drake Again In New Diss Tracks As Toronto Raptors‬‬ Ban His Music From The Locker Room
The Drake/Meek Mill beef continues and is moving in new directions. Drake‬, ‪Meek Mill‬, and the ‪Toronto Raptors‬‬ are all in the news after Raptors' forward Patrick Patterson confessed that they are not allowed to listen to Nicki Minja's boyfriend in the locker room. The whole world believes that Mill's nemesis Drake had something to do with the decision.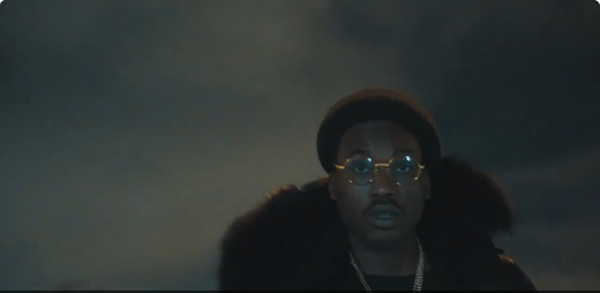 Did Drake force the ‪Toronto Raptors‬‬ to ban Meek Mill's music in their locker room? Some are saying yes.
In a new interview with Complex, Raptors forward Patrick Patterson was asked about what kind of music the team listens to before they hit the basketball court.
The ‪Toronto Raptors‬‬ player said Drake, which was not very surprising because the former actor and Young Money MC is an ambassador of the team. Patterson went on to enumerate the names of hip-hop artists they play:
"Oh it's nothing but hip-hop so Young Thug, Drake, Rick Ross, Weezy, Rich Homie Quan…"
When the reporter asked if Meek Mill's tracks are played, the athlete revealed:
"Oh yeah, Meek Mill has been banned for a long time. No one plays Meek Mill."
Drake and Mill have been feuding over everything under the sky and seeing that he works for the team, and he is Canadian, and Toronto is his hometown it makes sense that his people sided with him.
Thus far no one knows if Drake directly asked for Meek Mill to be banned or the organization took the decision on their own.
In related news, Mill has released a new diss track called "Pray for 'Em" in which he goes hard after Drake. Most critics are praising the song, but they believe it may be too late for him to take back control of the situation. "Pray for 'Em" is taken from the 4/4 EP that you can listen to below.
What do you think of Meek Mill's new Drake diss?
https://t.co/cYdzx5f0HN pic.twitter.com/q6AvfIwEbY

— Meek Mill (@MeekMill) January 17, 2016
Category: Entertainment