Chicago Bulls' Derrick Rose Denies Ex-Girlfriend's Rape Claim
Chicago Bulls' Derrick Rose is being accused of rape by a former girlfriend. The unnamed woman claimed that in 2013, she was drugged and gang-raped by Derrick Rose and two of his friends – Ryan Allen and Randall Hampton. The point guard has denied the allegations.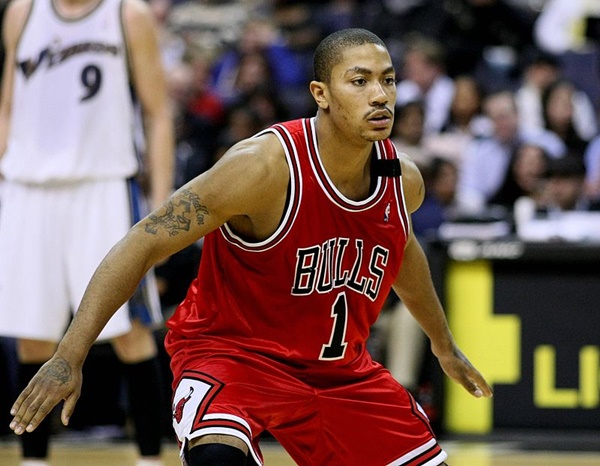 Chicago Bulls' player Derrick Rose is embroiled in a sex scandal. According to TMZ, a woman, who does not want to be identified, has filed a lawsuit against Rose alleging that while she was dating him in 2013, he along with two friends – Ryan Allen and Randall Hampton – drugged and gang raped her.
The alleged victim, who dated Rose from 2011 to 2013, stated that they had a complicated relationship because she refused to take part in orgies. The alleged victim revealed that in August of 2013, Rose and his pals gave her drugs and attempted to sexually assault her, but she escaped. Later that same evening, the three men broke into her home and gang raped her.
She confessed that she lingered with the suit because she was embarrassed and worried that her conservative family would find out. An attorney for Rose issued the following statement on the report:
"The plaintiff's allegations are completely false and without any factual basis. This is nothing more than a desperate attempt to shake down a highly respected and successful athlete. Mr. Rose was in a non-exclusive, consensual sexual relationship with the plaintiff for over two years. The plaintiff expressed no complaints about Mr. Rose until various lawyers began to surface and demand that the plaintiff be paid millions of dollars. … This is the third lawyer the plaintiff has retained in this matter. Two years have passed since Mr. Rose ended the consensual relationship with the plaintiff, and her claims are as meritless now as they were two years ago. We have complete confidence that the case will be dismissed and that Mr. Rose will be vindicated. This lawsuit is outrageous."
Do you think Derrick Rose can rebound after all of this?
Category: Sports