Kelly Osbourne Still Going After Giuliana Rancic
Kelly Osbourne recently opened up about her feud with Giuliana Rancic and her possible return to Fashion Police. Osbourne slammed Rancic saying that she is a liar and added that she will never like her.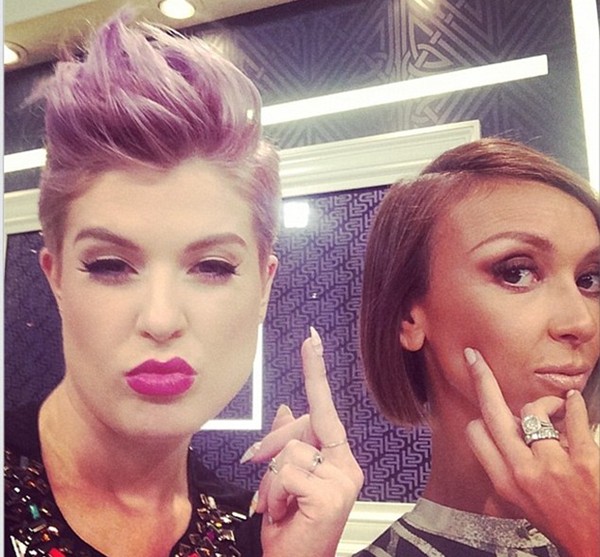 Kelly Osbourne gave her two cents on her former Fashion Police co-host, Giuliana Rancic, while attending the 4th Annual NYX Face Awards in Los Angeles, California on Saturday.
Osbourne, who left the TV show after Rancic made few comments about Zendaya's hair smelling like "weed" and "patchouli," told The Wrap that she believes the mother of one is a liar.
Osbourne, 30, said:
"I will never admit to liking Giuliana because I don't. I don't think she's a good person and I think she's a liar.Brad is one of the most incredible people in fashion, he is funny as fu*k. I am so happy for Melissa that she is filling that seat and I want that show to go on. It was just my time to move on."
The former talk show host was asked if she would return to Fashion Police, she answered:
"If certain people weren't there."
Some believe that Miss Osbourne, who recently landed in hot water while appearing on The View for making a racist remark about Latinos during a discussion on Donald Trump, is using this to remove the heat from herself. The British star said:
"If you kick every Latino out of this country, then who is going to be cleaning your toilet, Donald Trump?"
She later apologized.
https://instagram.com/p/6Lv2-GgbxR/
https://instagram.com/p/6aqUzCgb1z/
https://instagram.com/p/5bYyrzgb0h/
https://instagram.com/p/6aO67Fgbx2/
https://instagram.com/p/5zW8kAgbwH/
Category: Entertainment