'Drag Me Down' Music Video: One Direction Debut New Clip
1D have unveiled the music video for the song called "Drag Me Down," their first single post-Zayn Malik. The band traveled to Texas and took over the NASA Space Center for the Ben and Gabe Turner-directed clip.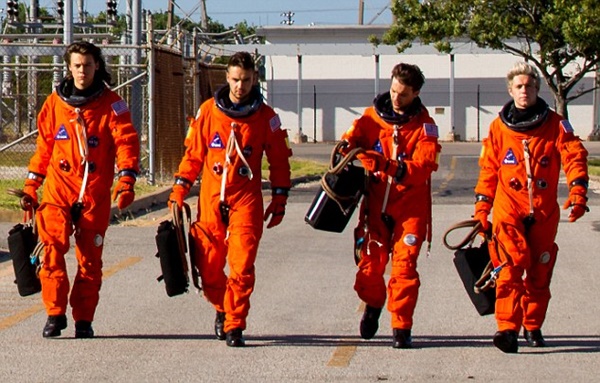 One Direction play astronauts in the "Drag Me Down" music video. The British band was given full access to the NASA Space Center in Houston, Texas for the project put together by their longtime collaborators – Ben and Gabe Turner.
Liam Payne appeared in the International Space Station; Louis Tomlinson is in the Space Exploration Vehicle rover, while Niall Horan was filmed on the Partial Gravity Simulator and Harry Styles played around with Robonaut.
Drag Me Down is the first track from their forthcoming fifth, yet-to-be-titled studio album, which will hit stores in November.
What do you think of 1D's "Drag Me Down" video?
Category: Entertainment