Princess Diana And Charlotte Christening Photoshopped Picture Creates A Stir
A Photoshopped picture of Princess Diana bending over and admiring Princess Charlotte is making waves on social media with some finding it beautiful and others calling it bizarre and abnormal.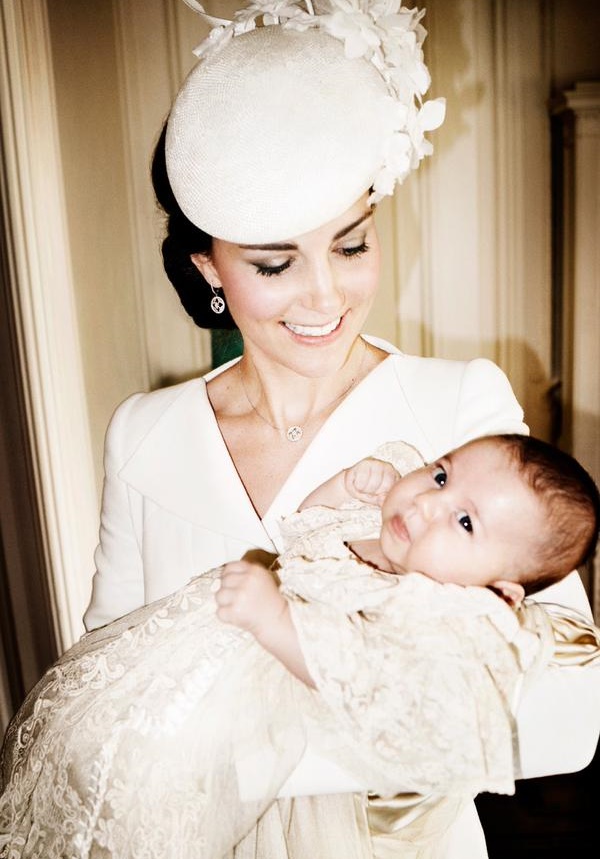 Someone had the brilliant idea of making the impossible happen, putting the late Princess Diana next to her granddaughter, Princess Charlotte.
In the Photoshopped picture that was shared on Facebook thousands of times, dressed in white, Princess Diana is seen lovingly gazing at baby Charlotte being held by her mother, the Duchess of Cambridge, after her christening service at St Magdalene Church in Sandringham in July.
The original picture of Diana was taken during a meeting with Mother Teresa in 1997. Mary Kohnke, from Milwaukee, Wisconsin, posted the fake picture with the caption:
"What a great job at photoshopping … Let's make this go viral!"
Most people find the picture disrespectful, and few claimed it was touching and lovely.
Princess Diana has been Photoshopped into the royal baby christening photos… http://t.co/FCKmj5vBSC pic.twitter.com/S3MD7agvjB

— HuffPost UK (@HuffPostUK) August 19, 2015
This Photoshopped picture of Princess Diana with Kate and Princess Charlotte has gone viral http://t.co/jOSOb65OrQ pic.twitter.com/gIw7XWuNV3

— Daily Mail U.K. (@DailyMailUK) August 19, 2015
Category: World