Lala Anthony Cheating Allegations: Did Carmelo Anthony Wife Cheat With Maino?
Twitter is going into a frenzy after allegations of Lala Anthony cheating on her husband, Carmelo Anthony, with rapper Maino surfaced. While the Anthonys have not yet commented on the rumors, thousands have rushed to social media for a good laugh.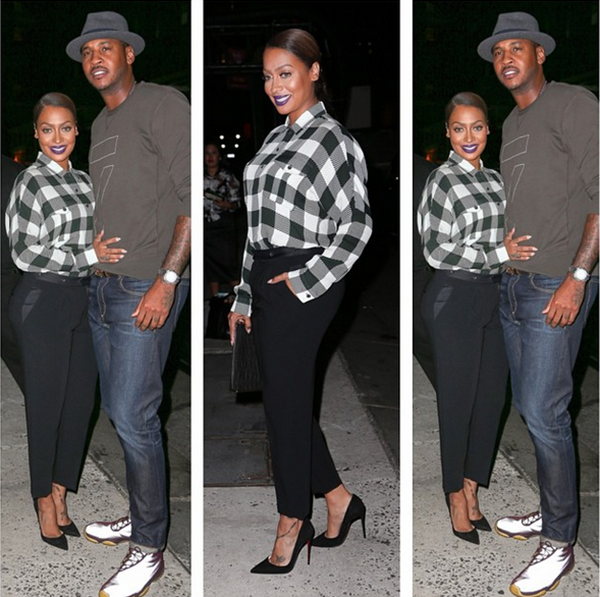 According to reports, Lala Anthony allegedly cheated on Carmelo Anthony with rapper Maino.
A woman claiming to be Maino's girlfriend revealed that Anthony has been seeing the rapper for several weeks now as her husband is working hard to get a ring with the New York Knicks.
The woman explained that over the weekend Maino and Lala were spotted getting cozy as they watched Straight Outta Compton at a movie theater. Here is what the person had to say: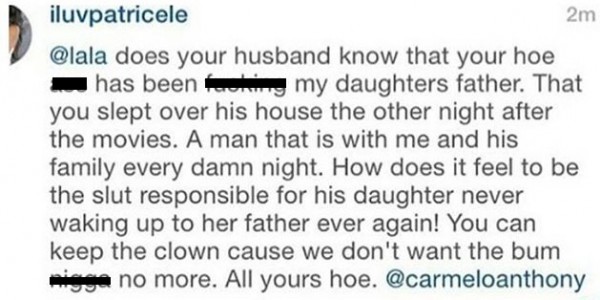 What do you think of the Lala Anthony cheating allegations?
If yall think that Lala cheating on Carmelo means every girl is willing to cheat on her man… You're stupid

— Aire (@BerryAire) August 20, 2015
I'm pretty sure LaLa isn't cheating and there's no source to confirm that. Stop believing everything you see or hear.

— Tammi (@Lady_Tammi) August 20, 2015
3. Stop using Carmelo's wealth as a reason to not cheat. LaLa has her only wealth & has since before they became a couple.

— Helen Morgendorffer (@OletaDelRey) August 20, 2015
Everyone talking about LaLa cheating as if Carmelo didn't cheat on her

— Stephanie Tejada (@StephanieTjada) August 20, 2015
Kevin Garnett did tell us Lala taste like honey nut Cheerios.. #HowCouldHeKnow

— Snapchat: kel12121 (@kel12121) August 20, 2015
https://instagram.com/p/5vo0zBxjab/
https://instagram.com/p/3CqM8LRjX4/
https://instagram.com/p/4uqoY_xja6/
Category: Sports