Ashley Madison Leak Sinks Porn Addict Josh Duggar
The Ashley Madison leak has made its first celebrity victim, and it is none other than former 19 Kids and Counting star Josh Duggar. In two separate statements, Josh Duggar has apologized, while his father, Jim Bob Duggar called the cheating scandal a mess.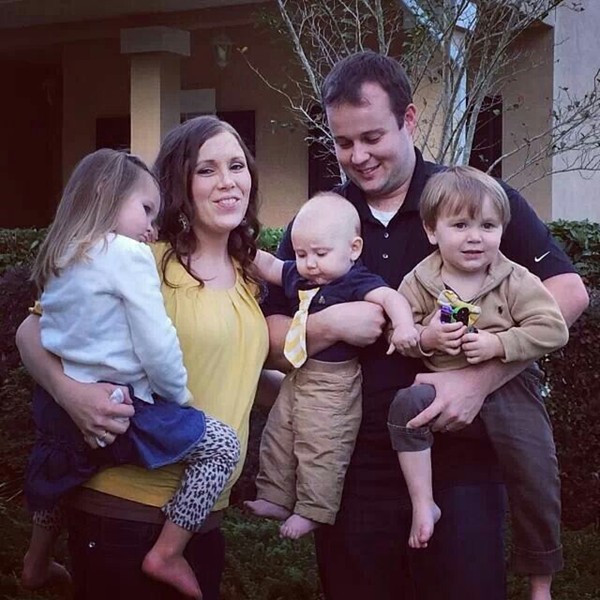 It has been confirmed that former 19 Kids and Counting star Josh Duggar did indeed spend over $1,000 and had two accounts on the cheating website, Ashley Madison.
In a lengthy statement, Josh Duggar, who is facing a child molestation scandal, apologized for cheating on his wife, Anna, and confessed to also being addicted to porn. Duggar said:
"I have been the biggest hypocrite ever. While espousing faith and family values, I have secretly over the last several years been viewing pornography on the internet and this became a secret addiction and I became unfaithful to my wife," the 27-year-old began. I am so ashamed of the double life that I have been living and am grieved for the hurt, pain and disgrace my sin has caused my wife and family, and most of all Jesus and all those who profess faith in Him."
The disgraced 27-year-old father of four added:
"I brought hurt and a reproach to my family, close friends and the fans of our show with my actions that happened when I was 14-15 years old, and now I have re-broken their trust.
The last few years, while publicly stating I was fighting against immorality in our country, I was hiding my own personal failings. As I am learning the hard way, we have the freedom to choose to our actions, but we do not get to choose our consequences. I deeply regret all hurt I have caused so many by being such a bad example. I humbly ask for your forgiveness. Please pray for my precious wife Anna and our family during this time."
Jim Bob Duggar and Michelle Duggar, who learned about the sex scandal last night, had the following to say:
"We're all hunkered down over here. It's just a mess, it's a whole mess. We don't even know what the truth is anymore. It's insane."
What do you think of the latest Duggar drama?
Category: Technology